Le principe de ce billet est de vous montrer des livres en version originale dont les droits français ont été acquis, mais dont la date de sortie n'est pas forcément encore annoncée.
Les traductions de résumé faites dans ce billet (sauf mention contraire) sont les miennes, si vous les reprenez, merci de me créditer :)
*An ember in the ashes de Sabaa Tahir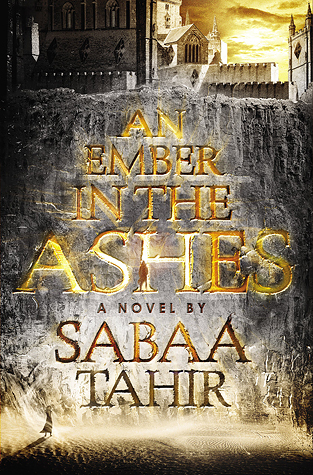 => Les droits ont été acheté par les éditions PKJ
=> J'ai traduit une petite partie du résumé pour donner une idée du contenu. Pour le lire en entier c'est par
ici
Résumé traduit :
An Ember in the ashes est une lecture déchirante et palpitante. L'histoire prend place dans un monde riche de fantasy avec des échos de la Rome Antique. Elle raconte le destin d'une esclave combattant pour sa famille et d'un jeune soldat combattant pour sa liberté.
Laïa est une esclave. Elias est un soldat. Aucun des deux n'est libre.
*Série The Dispossessed de Page Morgan
=> Les droits ont été acheté par les éditions Bayard Jeunesse
Résumé traduit :
Après un accident étrange, Ingrid Waverly est forcée de quitter Londres avec sa mère et sa jeune soeur, Gabby, pour la ville peu familière de Paris. A Paris, il n'y a aucun grands bals, aucune fête somptueuse et malheureusement, la maison qui les accueille, n'a rien d'un foyer. C'est une abbaye abandonnée, au toit orné de gargouilles qu'on croirait vivantes.
Et Grayson, son frère jumeau, a disparu. Personne ne semble rien savoir de ses allées et venues, même Luc, un serviteur terriblement séduisant, travaillant dans leur nouvelle maison.
Ingrid est certaine que son frère jumeau n'est pas mort, elle peut le ressentir au profond de son âme, mais elle sait qu'il est en danger. Ce sera à Gabby et à elle de trouver le chemin les menant jusqu'à Grayson, un chemin cachant de sombres secrets et des vérités d'un autre monde. Et, elle va apprendre que tout ce qu'elle découvrira ne pourra plus jamais être enterré.
*Proof of forever de Lexa Hillyer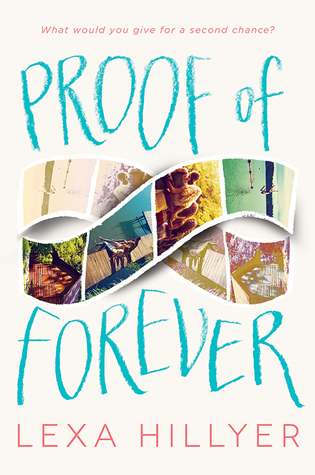 => Les droits ont été acheté par les éditions Gallimard jeunesse
=> Le livre est prévu normalement pour le 10/09 sous le titre Ce que toujours veut dire, dans la collection Sripto.
Résumé internet :
Deux ans après avoir coupé les ponts avec ses grandes amies Zoe, Luce et Tali, Joy les invite à nouveau à la soirée de clôture du camp d'été d'Okahatchee, où elles s'étaient vues ensemble pour la dernière fois. Au moment d'immortaliser leur amitié retrouvée dans un photomaton, les quatre jeunes filles sont projetées dans le passé, à l'été de leurs 15 ans.
*Lets gets lost de Adi Alsaid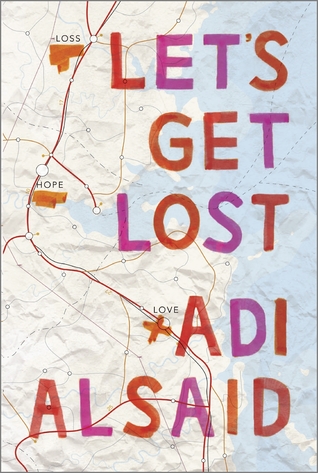 => Les droits ont été acheté par les éditions Hachette
Résumé traduit :
Cinq étrangers. D'innombrables aventures. Une façon épique de se perdre.
Quatre adolescents à travers le pays ont une seule chose en commun : une fille nommée Leila. Elle a atterri dans leur vie dans son absurde voiture rouge au moment où ils avaient besoin de quelqu'un de plus.
Il y a Hudson, un mécanicien d'une petite ville qui est prèt à renoncer à ses rêves s'il trouve le grand amour. Il y a aussi Bree, un fugitif qui saisit chaque mardi, et quelques marchandises volées en chemin. Elliot croit aux fins heureuses... jusqu'à ce que sa vie sorte du script prévu. Et Sonia craint que quand elle a perdu son petit ami, elle ait aussi perdu la capacité d'aimer.
Hudson, Bree, Elliot et Sonia trouvent en Leila une amie. Et quand Leila les quitte, leurs vies sont changées à jamais. Mais c'est durant son propre voyage de 4268 km, que Leila découvre la vérité la plus importante : parfois, ce dont vous avez le plus besoin se trouve là vous avez commencé. Et peut-être que la seule façon de trouver ce que vous cherchez est de se perdre en chemin.