Le principe de ce billet est de vous montrer des livres en version originale dont les droits français ont été acquis, mais dont la date de sortie n'est pas forcément encore annoncée.
Les traductions de résumé faites dans ce billet (sauf mention contraire) sont les miennes, si vous les reprenez, merci de me créditer :)
*Série - Zodiac de Romina Russell
=> Les droits sont été acquis par les éditions Michel Lafon
Résumé traduit :
A l'aube des temps, il y avait 13 maisons dans la Galaxie du zodiaque. De nos jours, seules 12 restent...
Rhoma Grace est une étudiante de 16 ans de la maison du Cancer, qui a une manière bien particulière de lire dans les étoiles. Alors que ses camarades utilisent des mesures pour faire des prédictions précises, Rho ne peut se résoudre à utiliser des équations, à la place, elle lève les yeux vers le ciel nocturne et elle invente des histoires.


Quand une explosion violente frappe les lunes du Cancer, déplaçant les océans et tuant des milliers de citoyens, incluant le Gardien bien-aimé de Rho, la jeune fille est surprise de devenir le nouveau chef de la maison du Cancer. Mais, en vrai Cancer qui aime sa maison et protège son peuple envers et contre tout, Rho accepte.


Alors, quand d'autres maisons sont victimes de catastrophes météorologiques, Rho commence à voir dans les étoiles une sorte de modèle. Elle suspecte Ophiuchus, le 13 ème Gardien du Zodiaque exilé, d'être de retour pour se venger. En compagnie de Hysan Dax, un jeune envoyé de la maison de la Balance, et de Mathias, son guide et membre de la Garde Royale, Rho doit voyager à travers le Zodiaque pour avertir les autres Gardiens.


Mais qui croira une jeune novice ? A qui Rho peut-elle faire confiance dans un univers défini par les différences ? Et comment peut-elle convaincre 12 maisons de s'unir ?
*Série - The Cage de Megan Shepherd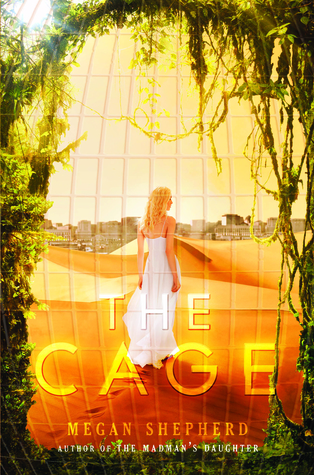 => Pas de maison d'édition de précisée, mais une autre série de l'auteur est publiée chez Milan (L'étrange cas de Juliette M., une excellente série au passage), il serait logique de la retrouver chez eux avec The Cage. A voir.
Résumé traduit :
Quand Cora Mason se réveille dans un désert, elle ne sait pas ou elle est, ni qui l'y a mis. En partant en exploration elle découvre un impossible mélange d'environnements -la toundra suit le désert, une ferme côtoie une jungle, une ville est étrangement vide et construite à partir de différentes cultures- tous cernés par des fenêtres noires. Et, elle n'est pas seule.
Quatre autres adolescents ont également été pris : un mannequin, un trafiquant tatoué, un génie réservé et un gosse de l'armée qui semble en savoir trop sur le passé de Cora. Aucun d'entre eux ne sait ce qui leur est arrivé, et tous ont des secrets. Après des débuts difficiles, ce groupe improbable commence petit à petit à se faire confiance. Mais, quand leur mystérieux geôlier - un jeune garde plutôt séduisant nommé Cassian- apparaît, ils réalisent que leur captivité cache quelque chose de bien plus effrayant que ce qu'ils pouvaient imaginer. Leurs ravisseurs ne viennent pas de la Terre et ils ont capturé les 5 adolescents pour un zoo d'un autre-monde, où les captifs sont humains.
Quand une attirance interdite se développe entre Cora et Cassian, elle réalise que peut-être, sa meilleure chance de s'échapper se trouve entre les mains de son propre geôlier, mais cela signifierait laisser les autres derrières. Cora peut-elle parvenir à se sauver elle-même ainsi que ses compagnons ? Et si oui... quel monde se trouve au-delà des mûrs de leur cage ?
*Série - The With Hunter de Virginia Boecker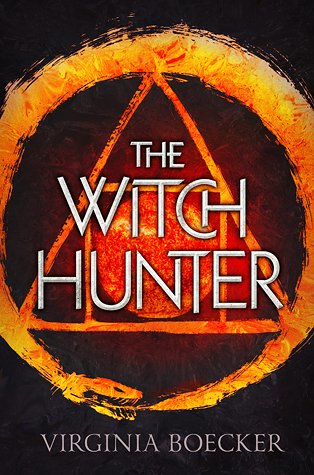 => Les doits ont été acquis par les éditions PKJ
Résumé traduit :
Vôtre plus grand ennemi n'est pas ce que vous combattez, mais ce que vous craignez.
Elizabeth Gray est l'une des meilleures chasseuses de sorciers du Roi, dévouée à éradiquer la sorcellerie et à procurer la justice. Mais, quand elle est accusée d'être elle-même une sorcière, Elizabeth est arrêtée et condamnée à être brûlée sur le bûcher.
Le salut vient d'un homme qu'elle croyait être son ennemi, Nichola Perevil, le plus puissant et dangereux sorcier du royaume. Il lui propose un accord, il la sauvera de l'exécution, si elle arrive à briser la malédiction mortelle qui lui a été jetée.
Mais Nicolas et ses partisans ne savent rien du passé de chasseuse d'Elizabeth, s'ils l'apprennent, l'enjeu sera le moindre de ses soucis. En découvrant ce monde remplit de sorciers, de fantômes, de pirates et d'un guérisseur un peu trop séduisant, Elizabeth est forcée de reconsidérer sa vision du bien et du mal, de l'ami ou de l'ennemi, et de l'amour et de la haine.
*Série Dust Chronicles de Maureen McGowan
=> Les droits ont été acquis par les éditions J'ai lu
=> Le premier tome existe en français sous le titre Après la poussière, tome 1 : Deviants et est paru aux éditions Québec Amérique.
Résumé de la version publiée chez Québec Amérique :
Sous le dôme du Havre, surpeuplé et réglementé à outrance, toute différence est repérée par les agents de conformité et punie d'exil dans la poussière mortelle. Glory voudrait tant être Normale, mais avec un frère au pouvoir mystérieux dont elle doit cacher l'existence et la puissance inexplicable que son regard semble développer, difficile de dissimuler leur appartenance aux Déviants. Quand un jeune homme à la force étonnante vient affirmer que seule leur fuite pourrait assurer la sécurité de son frère, Glory ne sait plus à qui accorder sa confiance. À Cal, qu'elle fréquente officiellement depuis l'octroi d'un permis de fréquentation, ou à Burns, cet étranger qui lui promet une vie meilleure hors de la ville ? La vie serait-elle possible hors du dôme ?